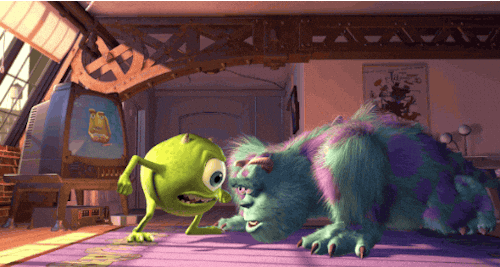 So last week I talked about how to prepare for your morning workout once you're up and out of bed. What I didn't discuss is how to actually get yourself to that stage. How do you even get the motivation to wake up in the morning to bust your butt? If you're struggling with this, then here are some tips for getting motivated to work out in the morning (or any workout in general).
1. Visual Motivation
I think I mentioned this in my last post but try doing a Pinterest Fitness Motivation. It actually helps to see some fitness motivation quotes with fit girls/guys being badasses. You want to get to where they are or even better, but most importantly, you want to stop being a couch potato. Scrolling through some Pinterest Fitspiration before bed can actually make you want to workout first thing in the morning.
2. 
Prepare Your Outfit the Night Before
If you're anything like me, you're probably a lazy a** mother-f. Having to get up and try to find workout clothes with your eyes half open is a great motivation killer. For someone who isn't a natural morning person like me, it is THE absolute worst. To spare yourself this step in the morning, try having your workout clothes ready to go and clear in your sight before bedtime. If you really want to turn this streamline process up a notch, you can just go to bed wearing the the outfit you want to work out in.
3. Think About the Benefits!
Working out in the morning as opposed to later on in the day (or never), has a range of benefits. Why not do something that's great for your body? I know, it's easier said than done but keep these benefits in mind when you're looking for that extra motivation. Working out in the morning, revs up your metabolism at the start of the day after a night of being sedentary. This keeps your metabolism going faster than it normally would throughout the day. Working out in the morning also helps you to stick to a healthy routine for the rest of the day. Since you started your day being active, it'll encourage you to keep up that fitness streak. I usually follow up my workout with a clean and protein filled meal and find myself less tempted to binge on fries and burgers.
So if you liked these motivational tips and would like to see more of these posts, please leave a comment/click the follow button at the top right of the page. You might also want to check out the Sunnyville Facebook page!